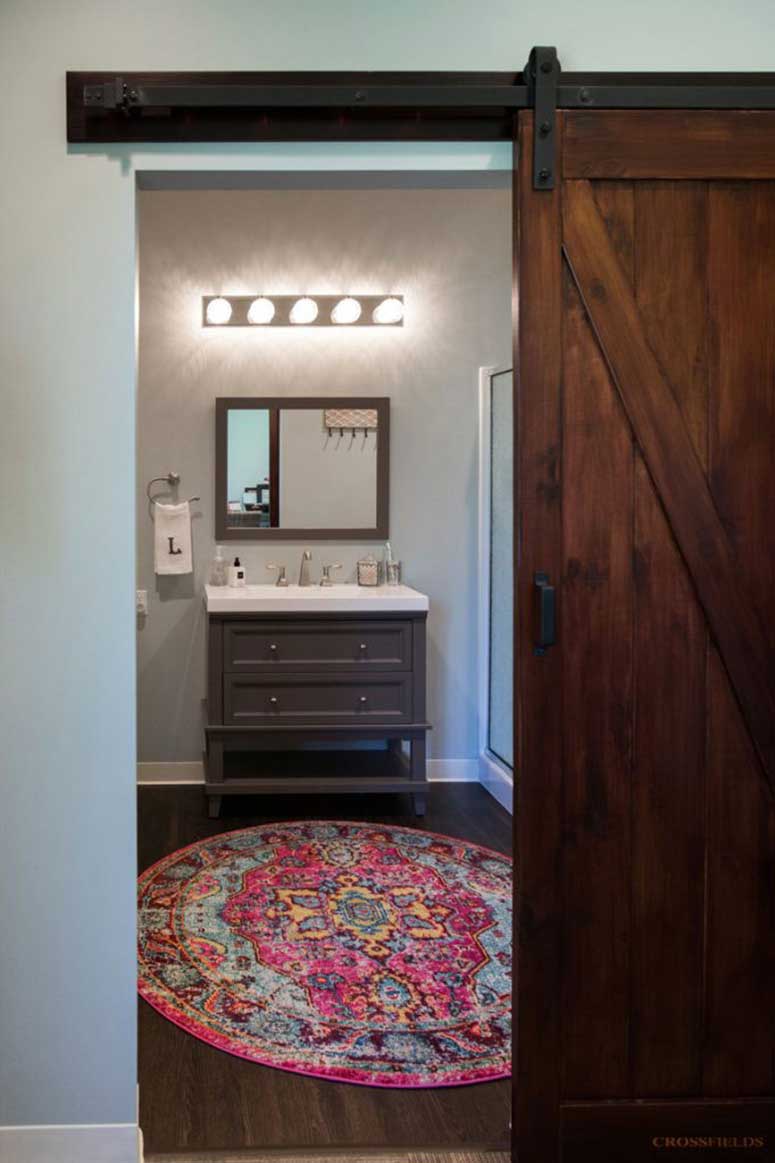 Client: Dr. Lacie Guy
Location: Valdosta, GA
Type: Ground-up Building
Size: 3660 Net SF
Year: 2017
Services:  General or Pain & PI, Corrective Chiropractic, Pediatric & Pregnancy, Sports Chiropractic, Active Physical Therapy, Passive Therapy, Weight Loss, Massage, Nutrition 
CHALLENGE
When we first met, Dr. Lacie Guy had been in practice for four years. In those few years, she had become a master networker, involved in many community organizations, creating a well-known, respected reputation.  As a result, she had quickly outgrown her space. Her existing space was comfortable, but it was too small, and she knew that it was challenging to retain patients. She knew that the only way to increase her volume and grow successfully was to have a larger and more efficient space. A year before we met, she had been looking and dreaming about her ideal space and even considered buying.
Dr. Lacie had been looking at an opportunity to purchase a prime piece of real estate from the city of Valdosta in that year. She started working with local contractors to look at possibilities of development for the property.  The local contractors developed a conceptual plan and exterior idea for her.  This got her started, but she wanted more. The plan they had developed was not unique. Dr. Lacie wanted her practice, Valdosta Chiropractic and Rehab, to be known as a distinct and contemporary full-family wellness center, and she wanted herself to be known as a leader in the profession, offering the most up-to-date services.
Over July 4th weekend, 2014, she was dreaming on Pinterest and found CrossFields. She contacted us, and we discussed how we could help her. A few months later, when she felt more secure about the purchase of the land, she decided to hire CrossFields to help her achieve her dream.
SOLUTION
The initial space plan from the local sources was a good start in laying out the site and her basic needs, but it had not been thoroughly worked through.  We developed multiple variations to consider.  Our first focus was the function. To create a better and more effective flow, space sizes were reworked to be more efficient and appropriate for their function, and space locations were arranged for optimum flow. We created open sight lines for the staff, yet beautiful and organized sight lines for the patients. As the function became refined, the "form" began to take shape. The creative ideas between Dr. Lacie and the designers flowed, and the interior space started becoming the aesthetically beautiful and contemporary space she was envisioning.
The space not only had the square footage volume that Dr. Lacie needed but the great aesthetic volume she desired. The fourteen-foot high entry in the main corridor and eight-foot doors created awe invoking respect.  At every opportunity, we added windows so that natural light poured into the space, which we further enhanced with light-colored walls, generating a healing atmosphere.
Though CrossFields initially did not intend to be involved in the exterior design, it was quickly evident in reviewing her multiple well-thought-out inspiration photos that the locally proposed exterior design she started with was not even close to her taste and desires. To remedy this, CrossFields developed a simple sketch idea that meshed with her design taste and goals.  The "Historical Industrial Eclectic" design is a mixture of traditional  architectural details and furnishings that invoke the feeling of trust, and industrial elements that produce the state-of-art expectation that matches the patient care.  This vision is the building that is built today.
THE PROCESS
After our initial Schematic Design Services, Dr. Lacie used our design to begin work with local exterior designers and contractors further developing the building that she loved yet could afford.  She diligently pursued her goal and CrossFields advised, consulted, and supported her through the months of the budgeting process.  Once it made sense, CrossFields was hired to perform full-service design.
First, CrossFields worked through the site development. The site, although in a prime location, had a series of challenges to overcome.  The site had an existing underground foundation and it was mandatory to include stringent water retention requirements. It also had a unique shape and was relatively small in relation to this added water retention requirements, the needed parking and extra curb access due to the busy intersection.   Ultimately, with much research, study, and work with the city, we were able to design a quality solution.
With CrossFields' help, Dr. Lacie was able to fully develop and build a distinct space that matched her contemporary and industry-leading goals, and giving her a place to continue to grow her full-family healing practice.
SERVICES
Initial Space Study and Schematic Design for Interior and Exterior, Building Process Consultation.
Full-Service Design included Site Surveys and Soil Testing, Civil Land and Parking Design / Engineering, Exterior Architectural and Structural Design and Engineering, Mechanical, Electrical and Plumbing Engineering, Landscape Design, Interior Architectural Design and Interior Furnishings Design.
CrossFields performed Complete Competitive Hard Bid Process, as well as Comprehensive Value Engineering.
Ultimately, CrossFields also assisted Dr. Lacie in the quality control of Construction Administration.
TESTIMONIAL
"When I started working with CrossFields, I had no intention of building at that time. But … I ended up purchasing land, and that's how we ended up building from scratch.
I just can't fathom how much money and time it would save a practitioner to be able to go out into the community and have a clear vision of what they need and want from their space."
Dr. Lacie told us that in the few months since she has been open, she has seen as much as a quadruple increase, which is way beyond her expectations.  Now with room to grown, she can only get better.
-Dr. Lacie Guy, Valdosta Chiropractic and Rehab
Photography by Gandy Photography
See What Our Clients Have Said
View Our List of Select Clients